So, you have an idea for something you want to make, and you have an epic design in mind, but you have no idea how to actually execute. This was me a week ago. I had an idea for a jointer knife holder. I don't have the box for the blades anymore, but I need to send them out to be sharpened. I want them to not get dinged up in transit, and I am not sure what the sharpening service will do to protect the blades. The design was a box with 3 compartments, each that could hold 3 of these blades.
Today, I started trying to make such box. After preparing the cherry with hand tools, because the jointer is currently out of commission, I started on the layout in pencil. It quickly became obvious that there was not enough thickness to hold 3 blades in a single compartment. This is when reality sets in, and why I say "Spend Time Prototyping," because the real experience earned during learning something is when things don't go as planned. You learn how to solve the unexpected and move forward.
Oh, and here's the holder I made. I'm quite happy with it.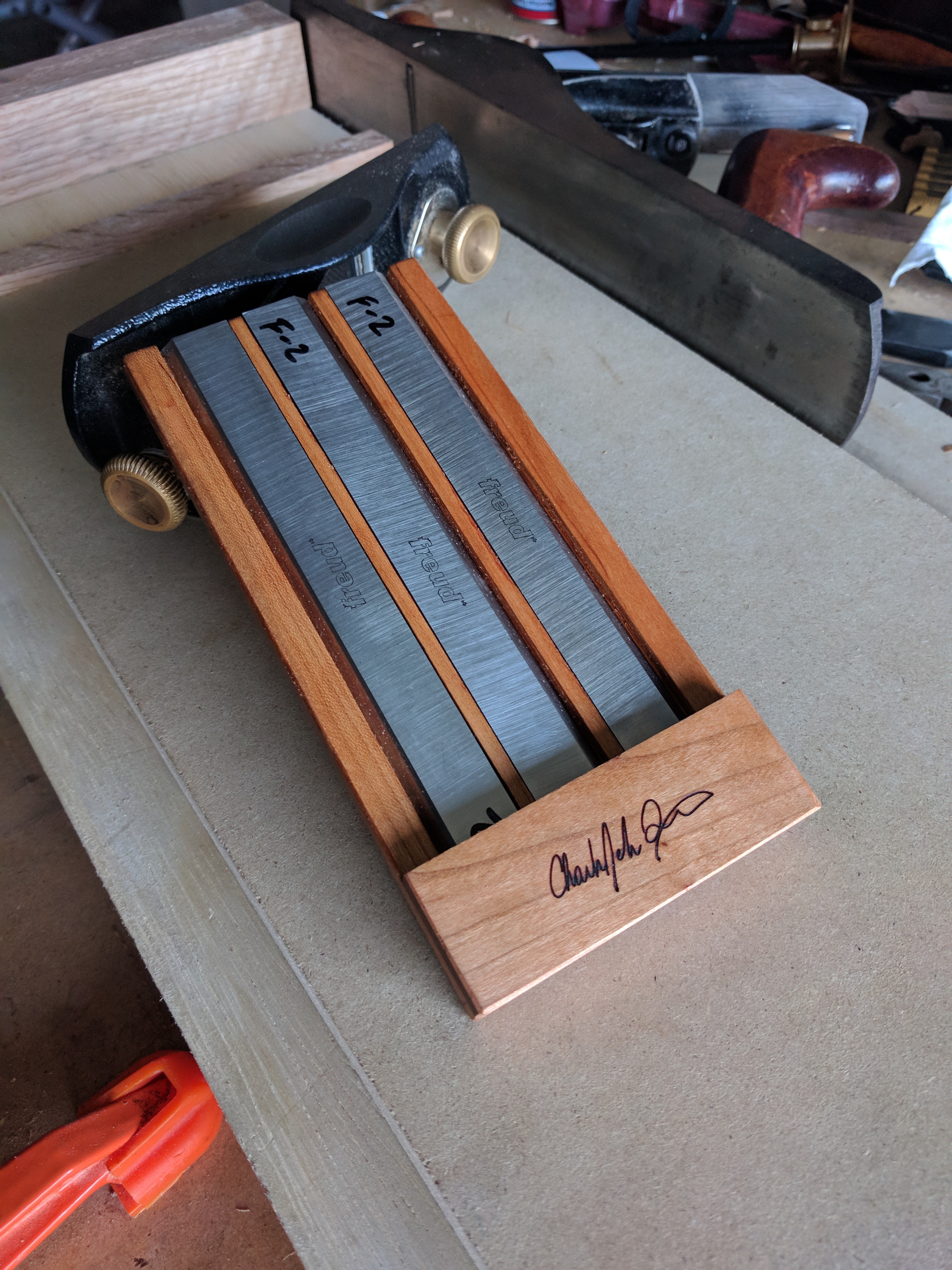 So, as I said before, spend time prototyping.